by Derek Morrison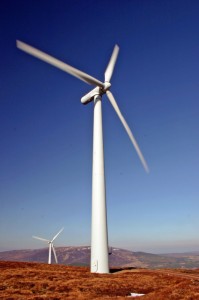 Solar farms built in northern climes
Skyline monuments — wind turbines
But how to store the wind and sun
Not thought about as policies spun
And so we pay to Grid not feed
If wind and sun they have no need
Renewable energy going to waste
From policies made in unseemly haste.
Green power storage first must be cracked
For move from fossils to be backed
Much conversion figures in this quest
Although no solution has yet proved best.
But a certain irony has come to pass
Green electricity is turned to gas
Or it can be used to power a pump
Moving water uphill for later dump
Or compressing air can be its fate
For driving turbines at later date.
But wait …
Here come the disruptive events
For hydrocarbons now cost fewer cents
Oil's demise has been much tracked
But now the shale is truly fracked
And the Arabs then lowered the price
So we embrace again our fossil vice.
(a longer version follows)
Continue reading →